Training programmes
One of the main objective of NITUB is to organize training programmes. Since its inception in July 1994, NITUB has been conducting various training programmes on scientific equipment such as Infra Red, Ultra violet & Visible Spectrophotometers (IR & UV-VIS), Gas Chromatograph (GC), Gas Chromatograph-Mass Spectrometer (GC-MS), High Performance Liquid Chromatograph (HPLC), Atomic Absorption Spectrophotometer (AAS),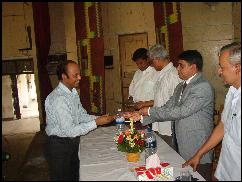 Vice-Chancellor, SUST distributing certificates to trainees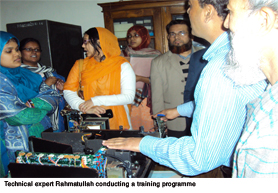 X-ray Powder diffraction technique and Nuclear Magnetic Resonance (NMR) Spectrometer. Besides that NITUB also organizes training workshops on common laboratory equipment and common medical equipment. So far, NITUB has conducted 67 such training programmes through which 995 scientists, young faculty members, graduate students and technical personnel of the country have been trained-up. (Details of the training programmes are given in [Table 1]).
NITUB is continuously getting requests from local young scientists and technical personnel and also from the region to conduct training programmes more frequently to train more scientists and technical personnel. NITUB will continue to conduct training programmes.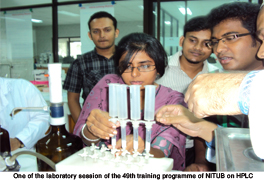 One of the laboratory session of the 49th training programme of NITUB on HPLC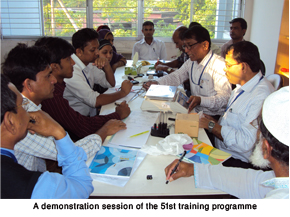 A demonstration session of the 51st training programme